About Us
CRI8IVE SOLUTION is fast growing IT consulting Firm recognised in the ACT as an innovative Dynamics 365 solution provider, with a rich background in Microsoft Dynamics CRM and CRM Portals. We have a deep understanding of Dynamics 365 Sales, Marketing, Customer Service, Field Service and Project Automation and Power BI applications that extend beyond customization, delivering high value solutions based on your organizations needs.
"CRI8IVE JINIUS SOLN is committed to being the preferred IT solution provider for small to mid-sized businesses, government entities and non-profit organizations. We are committed to implement and manage IT systems & projects successfully, providing services that are high quality and cost effective."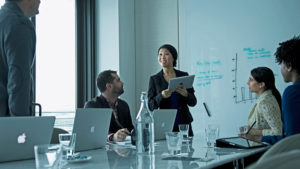 Our Company Values
In everything we do, we strive to exhibit our core values:
Outstanding Customer Service: We endeavor to provide our customers with the highest level of service possible.
Quality: We strive to maintain an agile development to provide quality deliverable at all times.
Integrity: We maintain the highest ethical standards to our customers, business partners, vendors and anyone with whom we work.
Value: We always maintain a "value added" approach in all our work and dealings.
Reliability: We work to ensure quick responses to client service requests within a thirty-minute time frame.